View our testimonials tape in Real Video Format Don't have the Real Video Player installed?
Click the real player icon to the right ->
Here is what some of our customers
have to say about Carrera and Our Computers.
"We're in the media business. Carrera understands our needs. I wish all of our relationships in technology were as good. Carrera is not a vendor, it is a partner, and that is a term I take very seriously." - Scott Ross, President, Digital Domain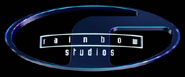 "We have been a Carrera customer since we started TRG 3. All of the effects used on Deadly Tide were rendered and animated on our Carrera hardware. When it comes to great product with excellent service, only one company comes to mind...Carrera!" - Tony Stutterheim, General Partner, TRG 3.

"We could not have finished Casper, A Spirited Beginning, a 20th Century Fox, Saban, and Harvey Entertainment film, without Carrera. Given the reduced budget and time table given, only one vendor could to this and it was without doubt Carrera" - Ray McIntire, Jr., President, OCS/Freeze Frame/Pixel Magic.

"Carrera has been with us from the beginning. They are essential to meeting our clients' needs, particularly on such projects as Sliders, X Files, and Star Trek Voyager. Their service is unparalleled and I would recommend them to anyone who wants to get into the animation field." - John Gross, Managing Partner, Digital Muse


"Carrera was the first vendor we chose because of their local support. As our business grew, Carrera grew with us. Carrera impressed me the most when we ordered our first render farm. We were able to get the farm up and running in very little time and it is rock solid." - Everett Burrell, 3D Supervisor, Flat Earth